Best Sewer & Drain Cleaning LLC
We Do All Plumbing! We Are Licensed & Insured! Over 40 Years Of Experience To Serve You!
Water Line Repair Conyers, GA
When an underground water line breaks underneath your property in Conyers, GA, you need a team of experts on the scene as quickly as possible to orchestrate a repair. That's where Best Sewer & Drain Cleaning LLC comes in. As an established plumbing company in Conyers, GA, we have the tools, skills, and experience to offer fast, accurate water line repair services when you need them the most.
At Best Sewer & Drain Cleaning LLC, our up-to-date technology allows us to pinpoint trouble spots and offer thorough, comprehensive water line repair services. We cater to home and business owners alike in Conyers, GA, and our goal is to get your plumbing system in proper order as quickly and efficiently as possible.
Timely Solutions When You Need Them
Remember, a broken or damaged water line should never be ignored. So don't delay: Call us today to learn more about our water line repair services or to schedule an on-site estimate for your property.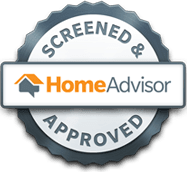 Great service. Plumbing issue in kitchen sink was resolved in a timely manner. I would recommend them to anyone.

Very humble, honest and pleasant owner operator plumber. Very reasonably priced and showed up litterally right on schedule. I highly recommend this company!

Awesome. Thank you for getting my hot water back going so quickly! Will definitely recommend!

I had a dire plumbing situation and very limited time for it to be fixed. I was very pleased with the prompt response time and reasonable pricing for the repairs that were needed. I will definitely recommend to family and friends for future use.