Best Sewer & Drain Cleaning LLC
We Do All Plumbing! We Are Licensed & Insured! Over 40 Years Of Experience To Serve You!
Water Line Installation Conyers, GA
Your lifestyle and productivity depend on adequate running water in every area of your home or place of business. When you need a new water line at your property in Conyers, GA, the plumbing professionals at Best Sewer & Drain Cleaning LLC have got you covered.
Installing a new water line takes skill and experience. At Best Sewer & Drain Cleaning LLC, we have what it takes to get the job done right, whether it's a simple water line installation or a more complex project. Our technicians are equipped to handle virtually any plumbing issue with professionalism and competence. And because we pride ourselves on delivering excellent service, we'll work hard to exceed your expectations every step of the way.
Expert Maintenance and Repair
Have your new water line installed by a truly qualified team in Conyers, GA. For excellent results and top service, Best Sewer & Drain Cleaning LLC is the only call you'll need to make. Contact us today for more information or to schedule an estimate.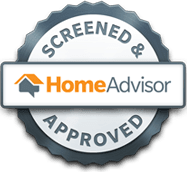 Great service. Plumbing issue in kitchen sink was resolved in a timely manner. I would recommend them to anyone.

Very humble, honest and pleasant owner operator plumber. Very reasonably priced and showed up litterally right on schedule. I highly recommend this company!

Awesome. Thank you for getting my hot water back going so quickly! Will definitely recommend!

I had a dire plumbing situation and very limited time for it to be fixed. I was very pleased with the prompt response time and reasonable pricing for the repairs that were needed. I will definitely recommend to family and friends for future use.