Best Sewer & Drain Cleaning LLC
Video Plumbing Inspection
We Do All Plumbing! We Are Licensed & Insured! Over 40 Years Of Experience To Serve You!
Video Plumbing Inspection Conyers, GA
Whether you suspect a problem brewing underground or are aware that your plumbing infrastructure has been compromised, Best Sewer & Drain Cleaning LLC can get to the bottom of things without destroying your property in the process. Proudly serving commercial and residential clients in Conyers, GA, we have the technology to perform video plumbing inspections that offer answers without wreaking havoc on area properties.
When you get your pipes inspected by Best Sewer & Drain Cleaning LLC, you can rest assured that we'll do a thorough, comprehensive job. Our goal is to give you a detailed report as to how your infrastructure is faring so that you can make an informed decision when addressing your options for plumbing repairs.
With our video plumbing inspection services, you'll get the opportunity to see what's going on beneath the surface of your property. And in some cases, you may even be able to avoid expensive repairs by catching plumbing issues early on. So what are you waiting for? Call us today for more information or to schedule an appointment.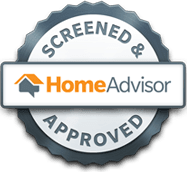 Great service. Plumbing issue in kitchen sink was resolved in a timely manner. I would recommend them to anyone.

Very humble, honest and pleasant owner operator plumber. Very reasonably priced and showed up litterally right on schedule. I highly recommend this company!

Awesome. Thank you for getting my hot water back going so quickly! Will definitely recommend!

I had a dire plumbing situation and very limited time for it to be fixed. I was very pleased with the prompt response time and reasonable pricing for the repairs that were needed. I will definitely recommend to family and friends for future use.