Best Sewer & Drain Cleaning LLC
We Do All Plumbing! We Are Licensed & Insured! Over 40 Years Of Experience To Serve You!
Professional Plumber Conyers, GA
Best Sewer & Drain Cleaning LLC can provide a trusted Conyers, GA, plumber who can solve plumbing issues of all types. Whether you need a main sewer line repaired or a drain line unblocked, we already have technicians in your area standing by to help. You'll also appreciate our reasonable rates and convenient scheduling regardless of your plumbing needs.
We take pride in offering quality workmanship from well-informed, courteous plumbers. Homeowners routinely turn to us for new fixtures, drain cleaning, and water heater service. Don't tackle complex plumbing issues alone. Instead, rely on us for personalized service and accurate results so that your system operates smoothly.
Expert Maintenance and Repair
If you're in need of a Conyers, GA, plumber who will clean up the mess, look no further than Best Sewer & Drain Cleaning LLC. Our experienced contractors understand all aspects of your home's plumbing, and we specialize in system troubleshooting. For great client support from knowledgeable plumbers, please give us a call today.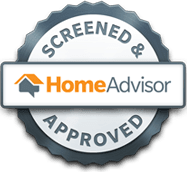 Great service. Plumbing issue in kitchen sink was resolved in a timely manner. I would recommend them to anyone.

Very humble, honest and pleasant owner operator plumber. Very reasonably priced and showed up litterally right on schedule. I highly recommend this company!

Awesome. Thank you for getting my hot water back going so quickly! Will definitely recommend!

I had a dire plumbing situation and very limited time for it to be fixed. I was very pleased with the prompt response time and reasonable pricing for the repairs that were needed. I will definitely recommend to family and friends for future use.