Best Sewer & Drain Cleaning LLC
We Do All Plumbing! We Are Licensed & Insured! Over 40 Years Of Experience To Serve You!
Sink Installation Conyers, GA
Many people take their sinks for granted. But if you're in need of a new kitchen or bathroom sink, you shouldn't turn to any old contractor. Instead, come to Best Sewer & Drain Cleaning LLC for an impressive range of options and quality sink installation services in Conyers, GA.
Whether you own a home or a business, your sinks will likely get used on a regular basis. So if you're in the market for a new sink, it pays to invest in quality. At Best Sewer & Drain Cleaning LLC, we offer a variety of kitchen and bathroom sinks to suit your budget and style, from porcelain to marble to stainless steel. And we'll be happy to evaluate your space and recommend the sink that's best for you.
With reasonable rates and easy appointment scheduling, Best Sewer & Drain Cleaning LLC makes sink installation a snap. So if you're looking for a new sink, it pays to give us a call and explore your options. Contact us today for more information about our sink installation services and inventory.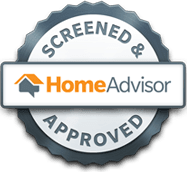 Great service. Plumbing issue in kitchen sink was resolved in a timely manner. I would recommend them to anyone.

Very humble, honest and pleasant owner operator plumber. Very reasonably priced and showed up litterally right on schedule. I highly recommend this company!

Awesome. Thank you for getting my hot water back going so quickly! Will definitely recommend!

I had a dire plumbing situation and very limited time for it to be fixed. I was very pleased with the prompt response time and reasonable pricing for the repairs that were needed. I will definitely recommend to family and friends for future use.