Best Sewer & Drain Cleaning LLC
We Do All Plumbing! We Are Licensed & Insured! Over 40 Years Of Experience To Serve You!
Emergency Plumbing Conyers, GA
When you encounter a plumbing issue in the middle of the night, over a weekend, or during a holiday, your first inclination may be to panic. But thanks to Best Sewer & Drain Cleaning LLC's emergency plumbing services, you can breathe easy when problems in your home or business arise. No matter the time or place, we're on hand to offer plumbing repairs to residential and commercial customers throughout Conyers, GA.
At Best Sewer & Drain Cleaning LLC, we know that plumbing issues tend to pop up at the most inconvenient of times. That's why we pledge not to overcharge for our services when you find yourself in a jam. We go out of our way to keep our emergency plumbing rates reasonable, all the while providing you with the quality service you deserve.
From broken toilets to leaks to water heater malfunctions, our team is equipped to address a variety of plumbing problems in a hurry. So the next time you encounter a plumbing issue, don't delay: Call Best Sewer & Drain Cleaning LLC and take advantage of our emergency plumbing services.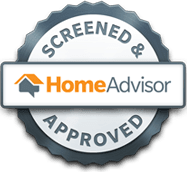 Great service. Plumbing issue in kitchen sink was resolved in a timely manner. I would recommend them to anyone.

Very humble, honest and pleasant owner operator plumber. Very reasonably priced and showed up litterally right on schedule. I highly recommend this company!

Awesome. Thank you for getting my hot water back going so quickly! Will definitely recommend!

I had a dire plumbing situation and very limited time for it to be fixed. I was very pleased with the prompt response time and reasonable pricing for the repairs that were needed. I will definitely recommend to family and friends for future use.